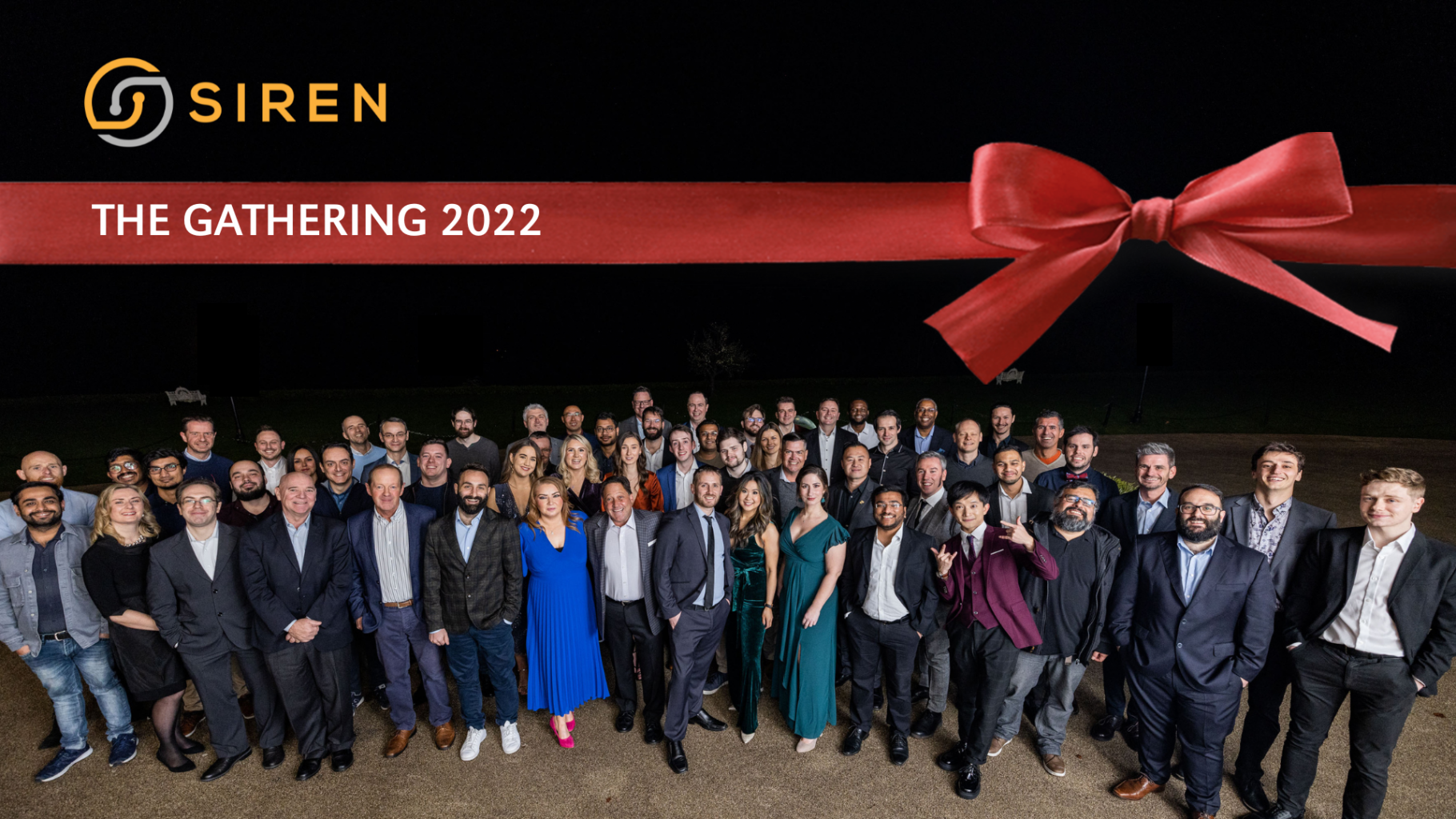 Employee engagement is one of the most important indicators of work satisfaction. Gallup defines employee engagement as "the involvement and enthusiasm of employees in their work and workplace." We know from our own feedback as well as industry research that the team at Siren wants to be involved in their work, supportive of the company mission, have a sense of belonging, and be afforded flexibility around location and work hours.
"Belonging" actually topped the Deloitte Global Human Capital Trends survey finding that "fostering a sense of belonging in the workforce was important to their organisation's success in the next 12–18 months". 93% agreed that a sense of belonging drives organisational performance. At Siren we believe that belonging is at the core of team-building.
A cornerstone of belonging and what's most important for me personally when I think about our whole team is the goal of keeping every employee informed. Our feedback shows it's a core need for our workforce. We're very proud of our current retention rate of 91.8% at Siren, we genuinely want to keep our people for the long-term. A core company value here at Siren is also innovation. We find the annual meet-up fuels our team with creativity and innovation, providing a unique in-person opportunity to get diverse perspectives on initiatives and problems.
We take it seriously.
The Gathering is something we started over the last couple of years as the Siren workforce began to grow rapidly. Every year we aim to create a unique week-long event to bring new and existing employees together in a comfortable environment to truly foster that feeling of belonging. This is particularly important for us as we have a team based in the US, France, Italy, UK, Germany, Asia and Ireland. Of course we also strategise for the next year, run business sessions and share best practice among teams but we definitely also get to relax and have a little fun. It was sorely missed during COVID as evidenced by all the feedback we received and as we have adopted a remote/hybrid model at Siren this event means even more to people. As HR we need to be mindful of those working fully remotely and to take measures to ensure they don't feel disconnected or isolated.
It's always challenging to organise an event of this size but we believe in the outcomes. We prioritise inclusivity in the planning and we hope that everyone feels like part of the team whether they are seasoned employees or just in the door. We try to make sure as many ethnicities as possible are represented in the eating, drinking, entertainment and games as well as integrating some local Irish culture.
The key goals this year were:
1. Celebrate a fantastic year in business
2. Promote some well earned down-time
3. Increase employee engagement
4. Encourage inter-departmental collaboration
5. Further build trust in the company, the vision and each other
6. Foster innovation
7. Skills development
The Gathering kicked off with some time to celebrate the success of our company and demonstrate how the individual teams and people have all contributed towards it. John Randles addressed the group to review what has been a successful year and to share the strategy for 2023, providing a very clear vision of the direction of the company. This was followed by Senior Management presenting what each had achieved and what is planned for the next twelve months. The business side of the event took place in our brand new office at The Portershed on Market Street, Galway.
On day one this year we invited Damien Browne for an inspirational fireside chat with John our CEO. Damien is a former rugby international and the first person to complete a solo row from New York to Galway which he finished in October. We held our breath as Damien shared some of his recent adventures and some practical mindset techniques to overcome his fears and to push himself past his limits.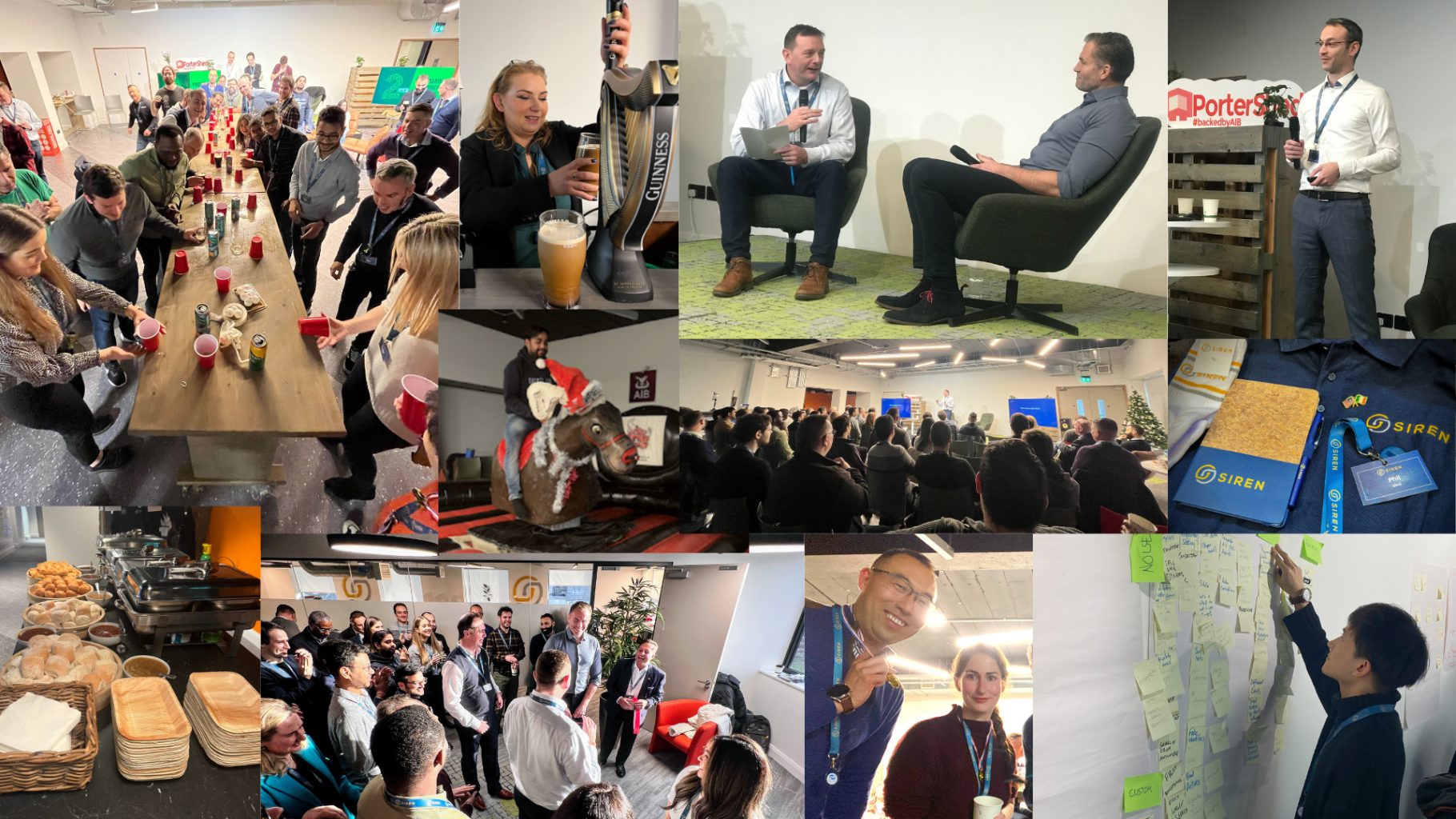 Day two and three provided workshops to share best practices and to solve specific business problems. The sessions could be individually chosen and it was great to see techies attending Sales and Marketing sessions and Finance creating UX problem statements. I find these sessions particularly strong for cultivating our culture of collaboration and promoting diverse viewpoints. Employees get to work outside of their usual teams, build strong work relationships and even stronger personal connections.
My favourite part of this year's event was our Christmas party at The Lodge at Ashford Castle on Wednesday night. As well as the expected dinners and speeches we enjoyed some local Irish dancing, a Chairman's address, our long service award ceremony, Secret Santa and then many of us danced long into the early hours with the help of a live band.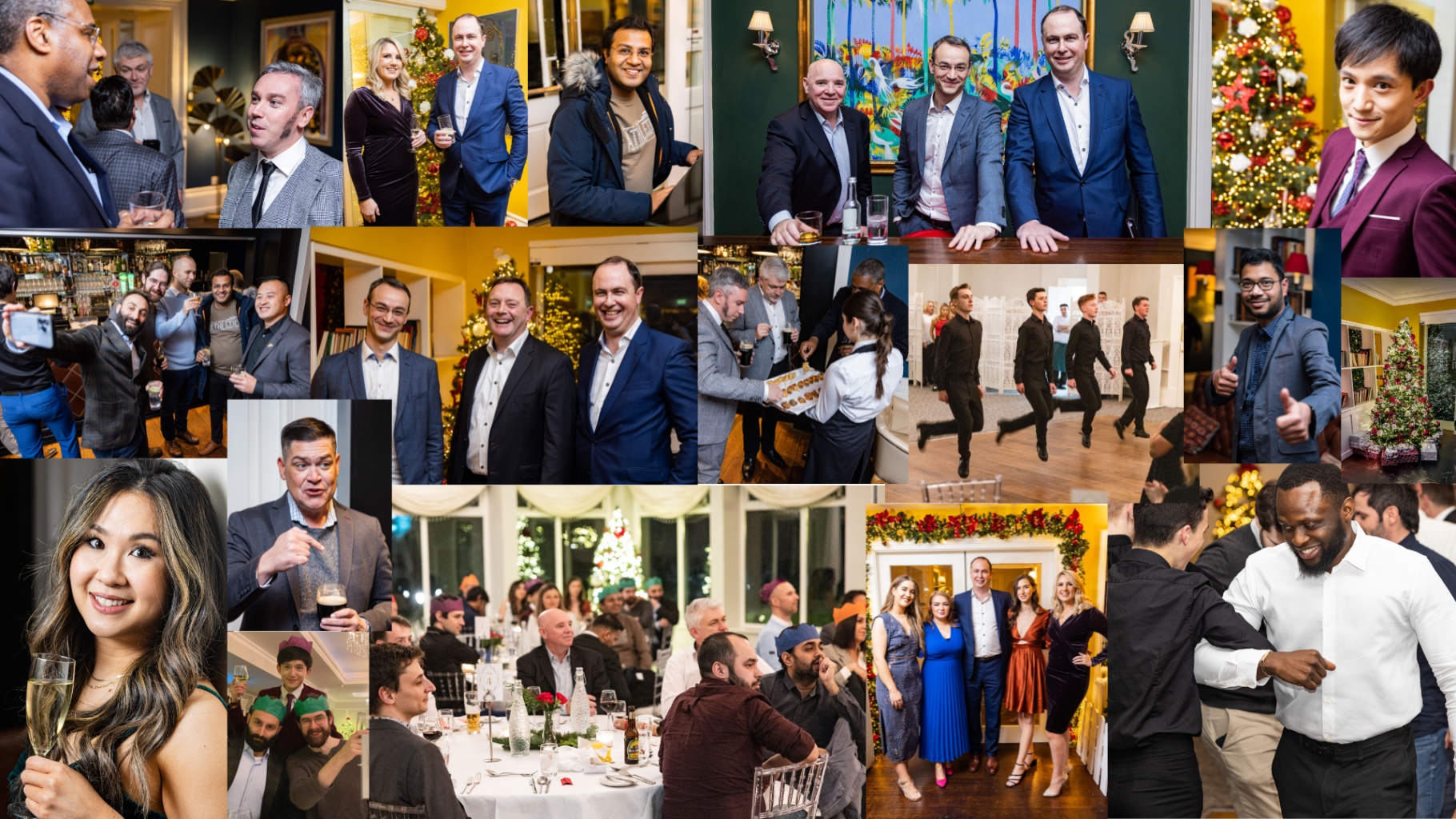 Our big night was followed by a not-so-early morning of traditional activities at Ashford Castle. We were blessed with bright and crisp weather which really did feel like a minor Christmas miracle as the team had the opportunity to take part in horse-riding, clay pigeon shooting, archery or a hawk walk.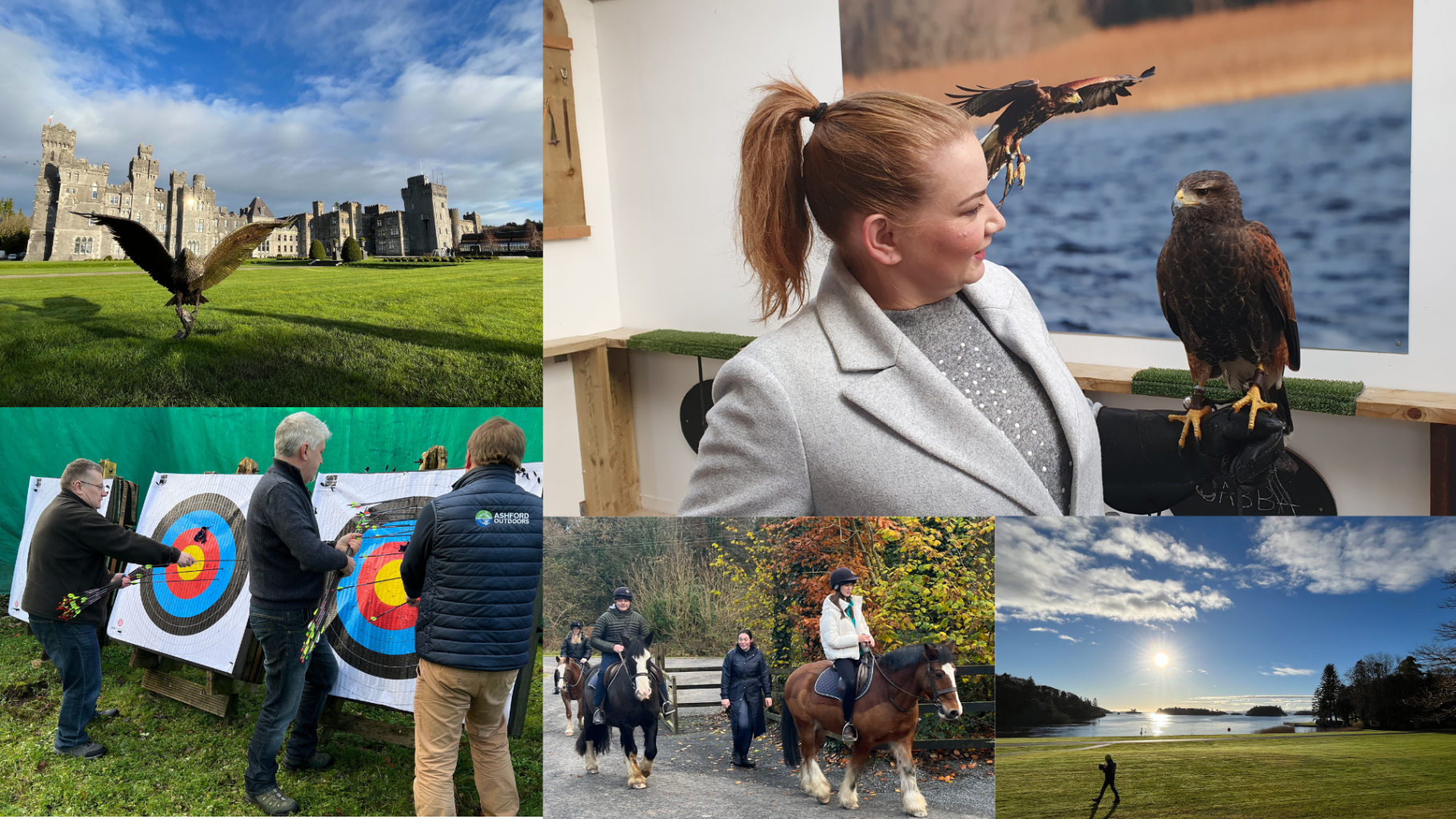 In HR at Siren we are constantly looking for the best ways to keep our employees engaged. We believe in equipping our employees with the tools they need to succeed. If a member of the Siren team fails, we believe it is we the leadership team who have failed them, by not providing the right support they need to reach their true potential. The annual event contributes massively to this agenda.
It was great to hear from so many people afterwards, especially those who had travelled from afar, saying they had returned home safely after a unique and very positive experience. Many thanks again to all involved, in particular to Eva Clayton on my own team and to Eimear Birch from Marketing. A special thanks too for your patience with our large group at The Portershed Galway, The Lodge at Ashford Castle and Ashford Castle.