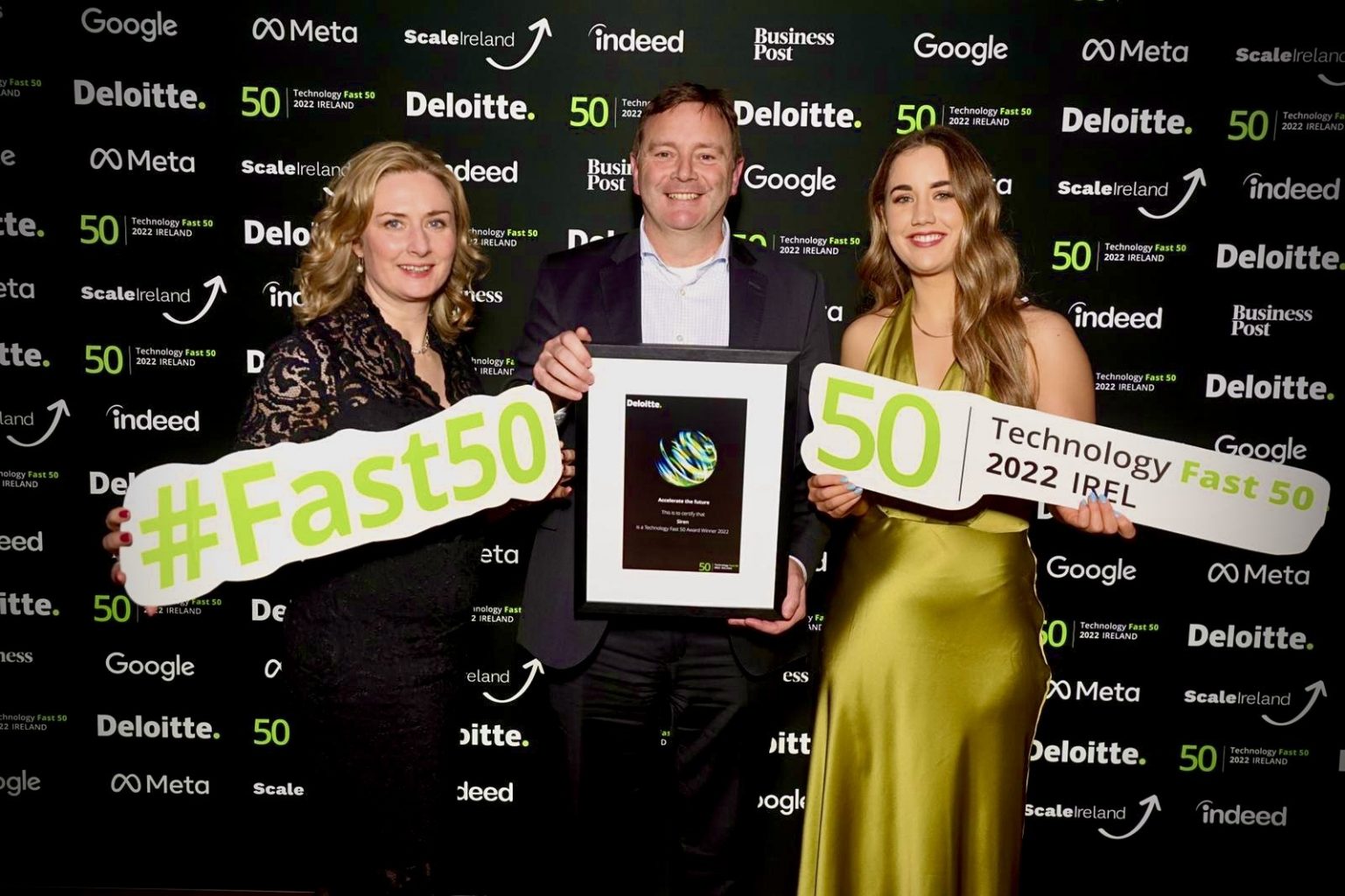 Galway, 25th November 2022 — Siren today announced that it ranked number 22 in the 2022 Deloitte Technology Fast 50 Awards, a ranking of the 50 fastest growing technology companies in Ireland. Rankings are based on average percentage revenue growth over four years.

The Deloitte Technology Fast 50 Awards is one of Ireland's foremost technology award programmes. It is a ranking of the country's 50 fastest-growing technology companies based on revenue growth over a four-year period, and this year marks 23 years of the programme celebrating innovation and entrepreneurship in Ireland's indigenous technology sector.
Cumulatively, the 2022 Fast 50 winners generated approximately €500m in total annual revenues and employed over 5,500 people in 2021. The average revenue of companies featured in the ranking was approximately €10 million, while the average growth rate of the companies over the last four years was 594%. The awards programme also saw 17 new entrants appearing on the ranking for the first time, seven of which were in the top 10. There was also an increase in the number of female CEOs in the ranking with seven organisations led by females making the list.
This year's ranking features companies from all four provinces with eight counties represented in the rankings. 29 companies are Leinster-based, eight are from Munster, nine are from Ulster, and there are four representatives from Connacht.
Announcing the winners of the Deloitte Technology Fast 50 programme, David Shanahan, Partner, Deloitte said: "Congratulations to all of the companies that ranked this year. As the business environment becomes more complex, the Irish technology sector has shown great resilience and tenacity. This year's ranking shows growth across a broad range of sectors with companies coming up with innovative solutions to address changing consumer and business demands while faced with adversity. It's also encouraging to see so many new entrants, including seven in the top ten. Despite the challenges of late, the Irish indigenous tech sector continues to succeed."
In addition to announcing the ranking of the Fast 50 companies, the Deloitte Technology Fast 50 Awards included a number of award categories. The winners of these awards this year were: The Deloitte Technology Fast 50 ranking features both private and public listed technology companies that have demonstrated innovative strategies, sound management practices and marketplace vision, driving them to achieve the status of high-growth leaders. Full details on the winners can be found at www.fast50.ie.