Welcome Kibi Enterprise Edition  – Kibi EE!
Kibi Enterprise Edition extends regular Kibi with advanced data intelligence features and enterprise level functionality.
Kibi is our Kept-In-Sync Kibana friendly fork (see core posts [1] [2] [3] and homepage) capable of ultra high performance relational data handling across both Elasticsearch indexes and other systems (e.g., SQL databases, Rest APIs).
What's New in Kibi EE
Graph Analytics – See everything interconnected – anytime
Sometimes events and entities are better understood via the study of how they connect together in a "graph".  A core feature of Kibi EE is the ability to seamlessly switch to "Graph Analytics Mode", providing scalable, smooth and meaningful graph navigation and analytics functionality.
There is no need for a separate graph data store. Kibi allows analysts and investigators to switch anytime from regular data exploration to "Graph Mode" and back, based on the same Elasticsearch backend which you have configured already for the "standard" Set-to-Set relational browsing capabilities of Kibi.
No graph data store doesn't mean you lose  state-of-the-art sophisticated graph capabilities. In fact,  Kibi EE handles graphs by implementing a full Gremlin query endpoint as a "Kibi Datasource" and then takes it from within its new Graph Visualization Widget.
The result is that not only can you  explore the graph interactively, but you can also launch complex graph algorithms and see the results either on the graph visualization itself (e.g., shortest path) or use Gremlin to answer complex queries that would never be possible using Elasticsearch query language capabilities alone.
More details in future blog posts, but in the meantime this graph shows the output  from a  graph analytics investigation with  some  data  from  our classic Articles–>Companies–>Investments–>Investors Demo.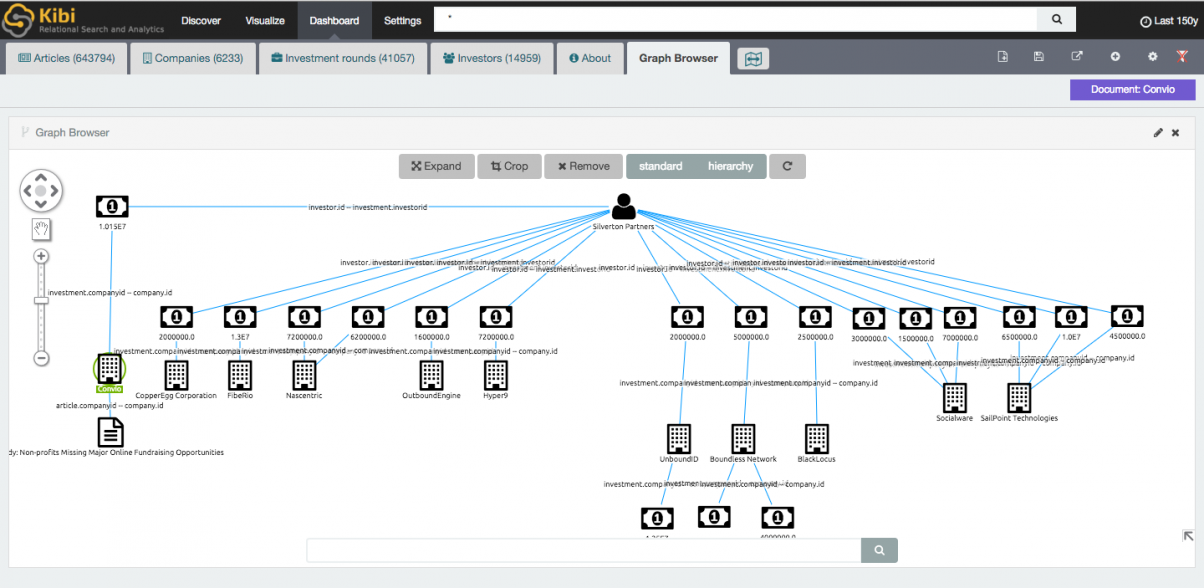 More Graph Action (Open Source Intelligence Demo)
For those who missed it, some time ago we shared a preview of this functionality in an "Open Source Intelligence" (e.g., news from newspapers) scenario. Full screencast available here.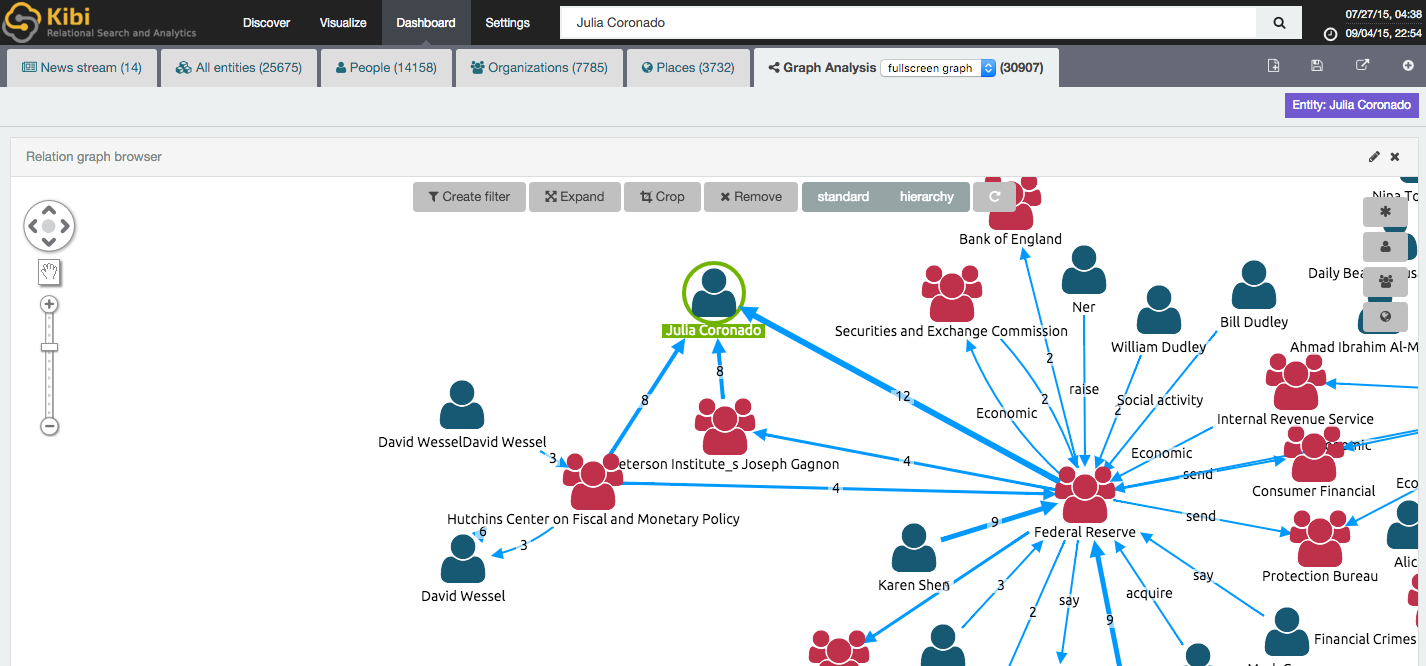 Seamlessly integrated paradigms
Graph analytics per se are not new, but  when you have seamless full search across all live streaming indexes,  coupled with the beautifully configurable Kibana derived analytics and Kibi's  unique relational "set to set" browsing, then  we believe the result is simply way ahead of  anything else available out there!
… but, judge it yourself at our launch webinar :).
Access Control (Elasticsearch Shield Integration)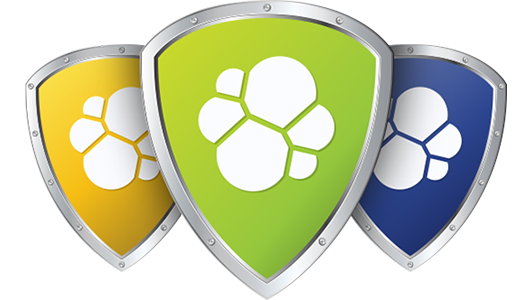 Kibi Enterprise Edition leverages Elasticsearch Shield for Index, Field and Record level access control
To provide the highest grade of configurability, security and support, Kibi Enterprise Edition integrates with Elastic Shield.  This allow User access limits at a granular level:
per Index
per Field
per Record
..and Kibi EE can take this into consideration coherently  across standard dashboards and in its relational as well as graph data capabilities. Details and demonstration at our webinar :).
Snappier and more scalable (configurable Join Strategies)
Kibi Community Edition is highly scalable already. Kibi EE takes this up a notch and thanks to the fine grained control over Join Strategies, it is even snappier too.
Does your data have small and packed IDs? Do you need deterministic Joins (catching bad guys) or are you ok with "some false positives" (you're doing analytics on very big data)? Is ranking important, do you want just the top X per join?  We have settings for you! .. and by setting these parameters properly you can scale Kibi by many folds and get faster answers when needed.
Enterprise Deployment/Support
Ease of deployment and maintenance via Chef, Puppet, Ansible, Docker support and more. One line Kibi Cluster deployment to Amazon and Google Cloud.
And of course the support options you'd expect in an enterprise offering, from priority business to 24/7.
Need a Kibi EE Jumpstart?
"'cos you wake up every mornin' with a mission to the moon, so don't hold back" (Chemical Brothers)
With Kibi EE, we're also introducing our POC Jumpstart service.
We work closely with you to customize KIBI EE for your needs;
Fully licensed Kibi EE for up to 6 months;
Dedicated account manager;
From 3 Days of consultancy, on all aspects ranging from ETL, data modeling, cluster sizing, operations, data science and analytics and code customization;
Priority bugfixes, direct access to the Dev Team;
Access to Kibi EE roadmap.
Interested? Contact us.
More on the Webinar
Dr. Giovanni Tummarello (CEO) and  Dr. Renaud Delbru (CTO) will demonstrate all the above features… and more (promise). In addition we have some great use cases to share around  Tax and Fraud Analysis, Cyber Security and Financial Services.
Updated: see our Launch Webinar HERE
 Sharing is Caring