0.1… 0.2… 0.3 !!!!!! 
We are super happy to announce the general availability of Kibi 0.3.x series!!!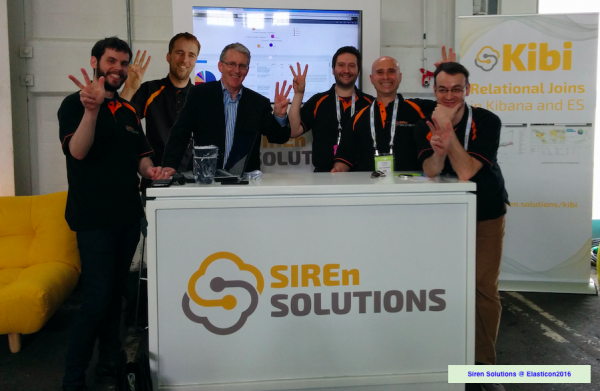 What's new (and why it matters?)
Kibi 0.3.x extends directly the latest Kibana available today (4.4.x). This means:
Kibi is therefore now compatible with ES 2.x series – via our Siren Join plugin now updated all the way to ES 2.2.x.
All the goodies of Kibana 4.4 (Dark theme, configurable colors, etc.) but most of all the Plugin API: Kibi works great with all Kibana plugins, both Elastic and third party ones! (e.g., it ships with our new Radar Chart plugin too).
The Plugin bar in action…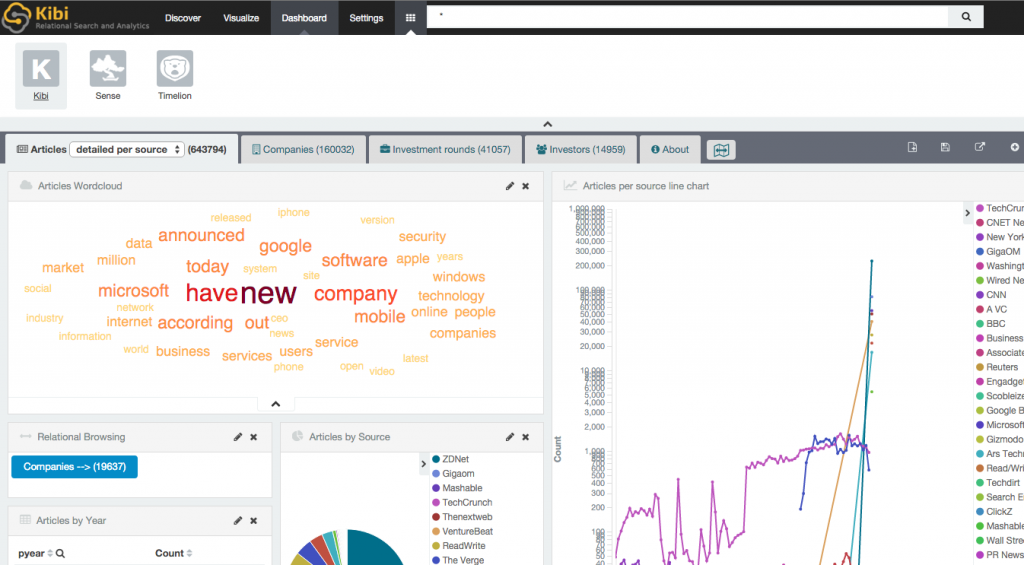 But there is more: mega indexes? Welcome bloom filter joins
On top of this 0.3 can leverage new functionalities of the latest Siren Join plugin for very large datasets using "bloom filters" if needed.
Bottom line, do you need to cross 40m IPs with 1B log entries? We have a setting for you.
…Big things in store!
Kibi Enterprise Edition is coming soon. Stay tuned for a specific announcement and seminar but in the meanwhile here is the Graph Browser in our typical "articles/companies/investments/investor demo" in Kibi EE.
Geeks only – No, it is not like the one ELASTIC IS WORKING on… but it is beautifully complementary:
Kibi EE Graph –> shows you how things are across your indexes, shows you the facts. Connections between records, and has graph algorithms to explore what "is there".
Elastic's Graph aggregator –> suggest top connections which are induced from the data but not explicitly stated. The "hey you might not know that".
We are super excited about that new feature in Elasticsearch and we look forward to support it.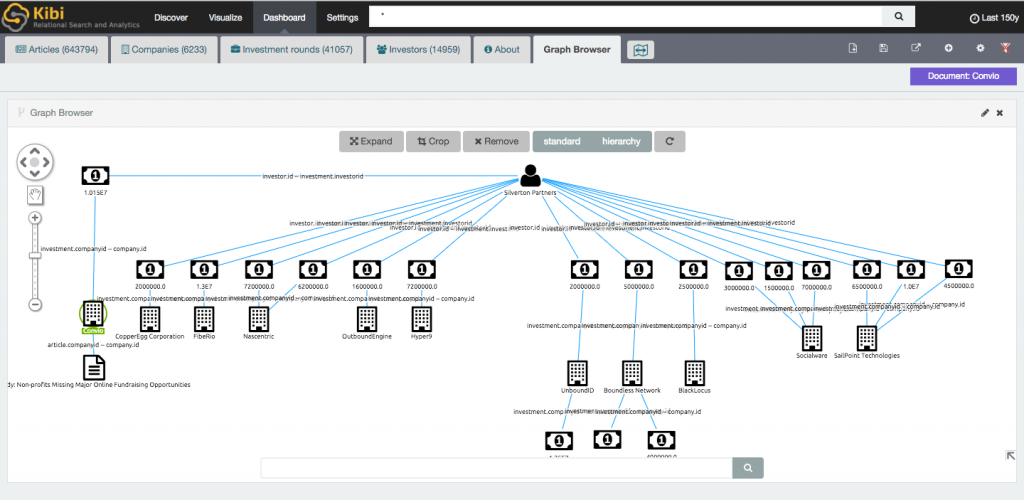 Sharing is Caring