Kibi 0.2, is here
Crazy 24/12 announcement – Kibi 0.2. – a friendly Kibana fork for Data Intelligence – is available for download.
Full blog post with new screencast will follow (early Jan) – in the meanwhile, find below, some action shots.
Relational Panel Filter, in action
Kibi 0.2. introduces a new way to filter relational data: just click on the checkboxes of the "relational panel" to show only the related records in of the dashboards, live updated. Works great also in conjunction with the standard kibi relational filters.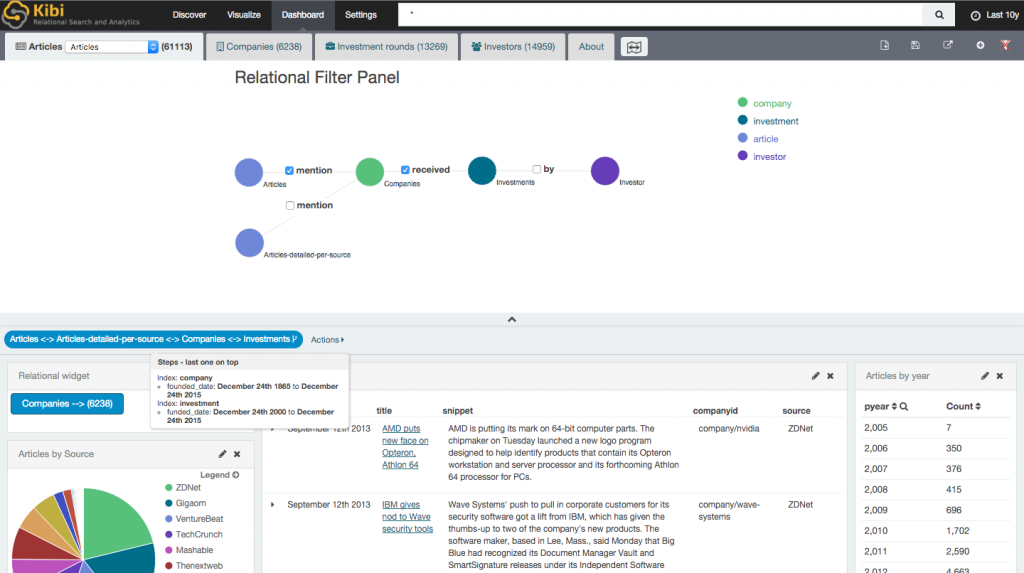 Configure the "relational schema" of your data in Elasticsearch
Do this to enable the relational panel above and many more smart behaviors (now: relational panel, next so much more stuff).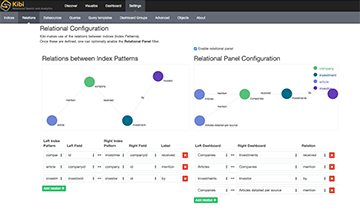 Say hi to our first Cross Index Widget: Timeline
Data Intelligence means to understand your "target" with data from many different indexes.
Once Kibi is configured to know how indexes and data sources related than things get way powerful. Like our new Cross Index Timeline widget.
Here is all about "Songbird' coming from 4 different saved searches".. a segment showing company creation till company dead pooling, then: investments, competing companies, articles mentioning it…
How cool is this?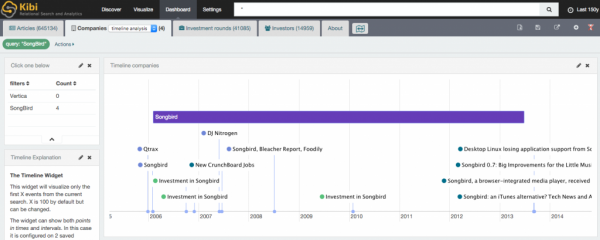 User configurable data sources, full Rest API support
Users can now configure data sources (SQL, General REST Apis, SPARQL over HTTP), directly from the UI.
Use it in conjunction with our "query templates" and "query based aggregators" (to power analytics, filters etc). Very very powerful, watch for blog posts soon.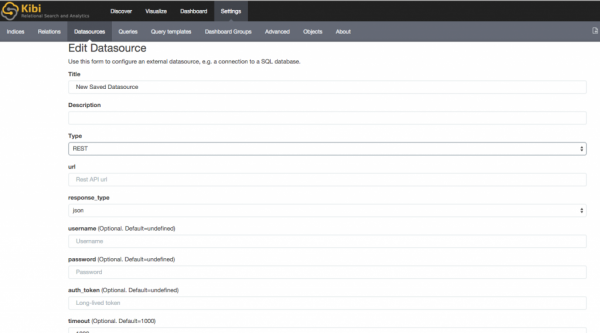 Marry Xmas and.. what's cooking for 2016?
We promised Kibi to be an "in sync" fork with the main Kibana project and we'll deliver.
So to begin 2016, Kibi 0.3 will come out based on Kibana 5.x (so it is called in the current trunc) and therefore bring plugin compatibility, Timelion, black themes and all the other good stuff (And have you ever seen the screencast of the graph analytics also coming soon?).
In the meanwhile may you have a great xmas break – and we are looking forward to work together in 2016!
---
Also published on Medium.