TECHNOLOGY
Data intelligence on top of contemporary big data infrastructure
Architectural overview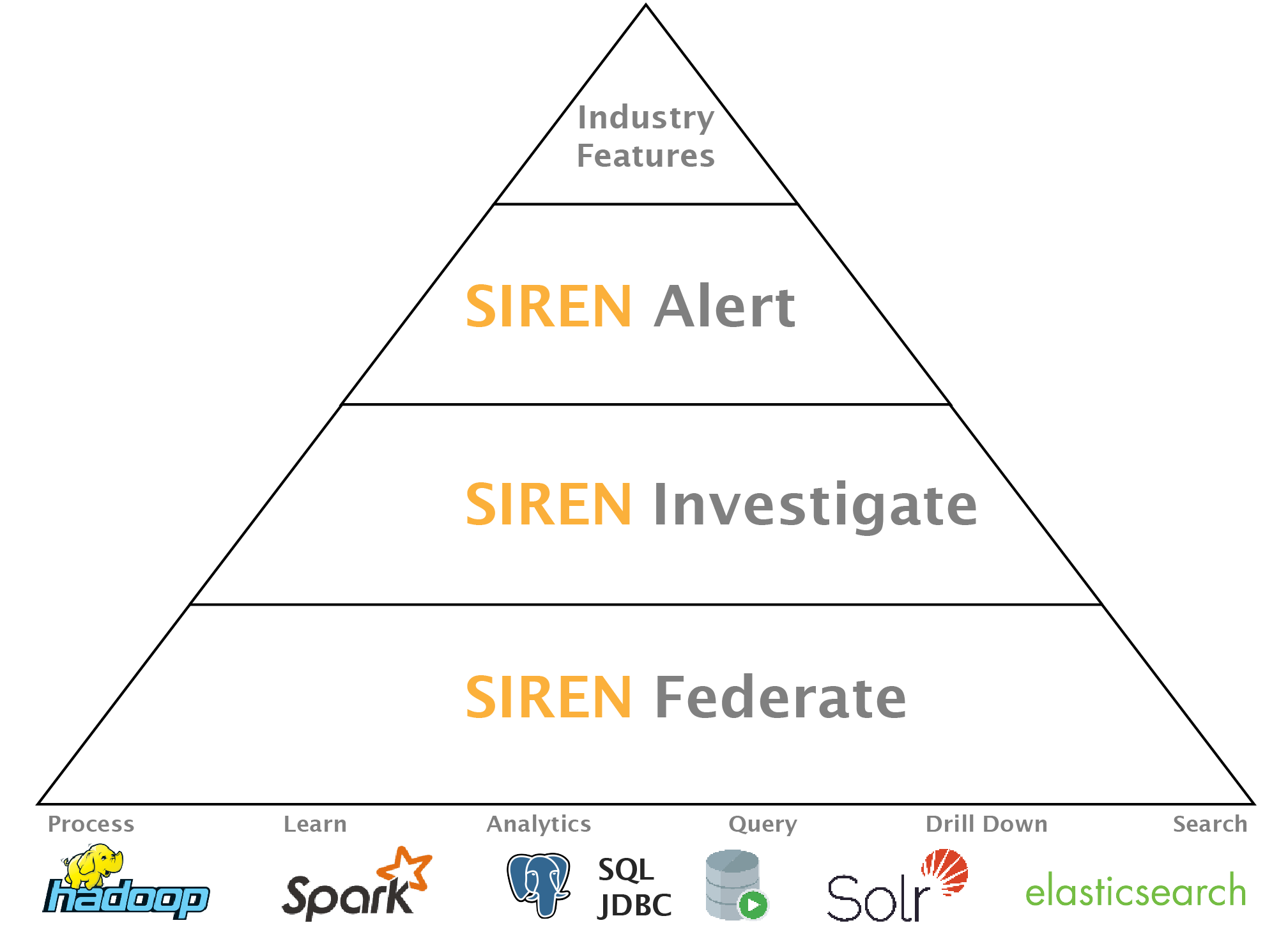 Ontology, workflows, dashboards
Powered by Semantics. Your data model governs the Data Integration and the UI alike.

Alerting & Reporting 24×7
Schedule reports or Alerts triggered by data conditions or anomalies.

Tools for Data Analysts, Data Scientists & Researchers
Collaborative, interactive, realtime data discovery environment with Dashboards and Graph Analysis.
Federated Views Across Disparate Data Sets
Proprietary high performance Join and Filter pushdown to the underlying infrastructure.


Core features
Key capabilities for data intelligence, backed by modern big data technologies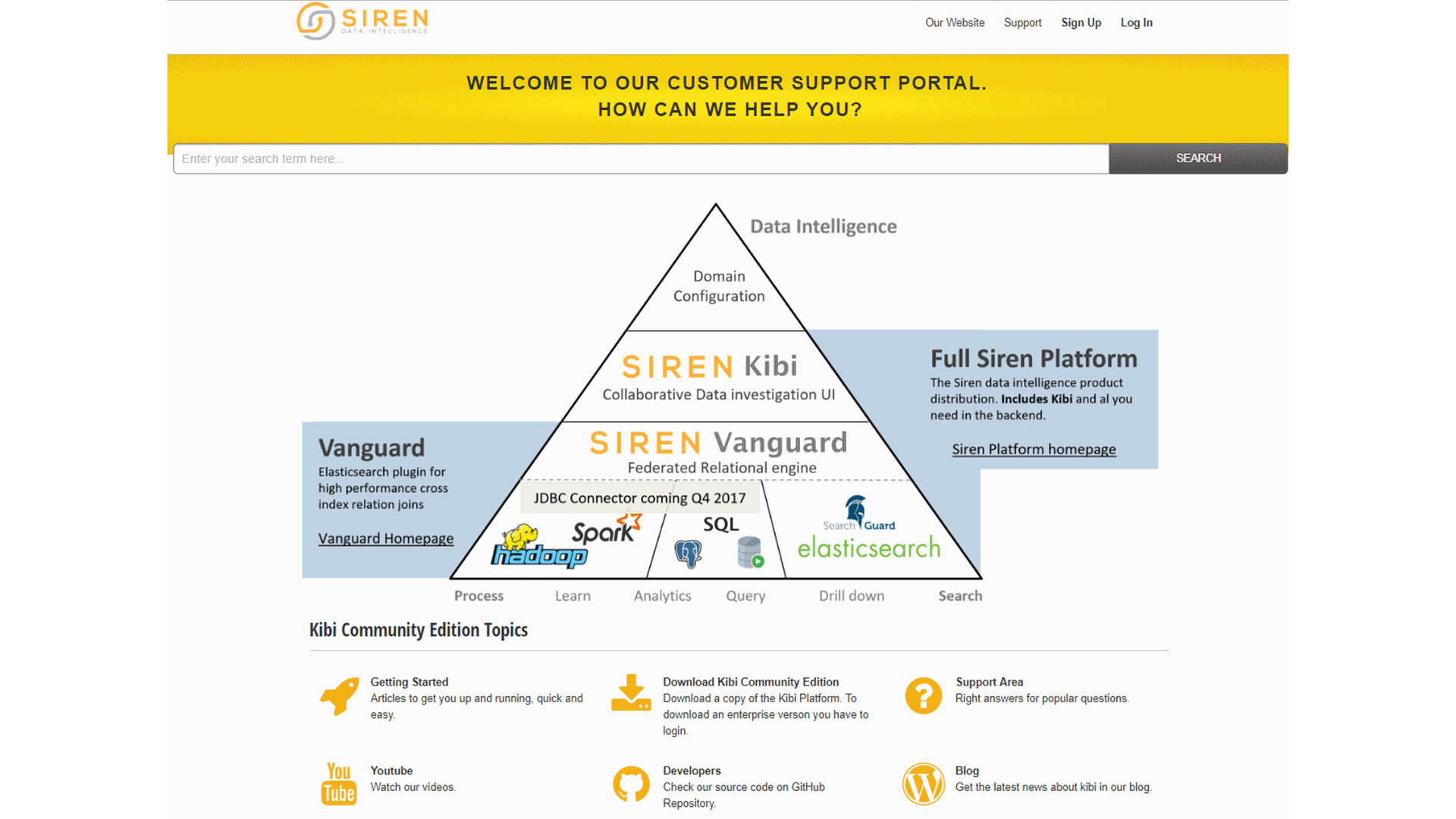 Visit our technical and support portal
Product downloads, FAQs and technical specifications
"Built on real big data technologies. Clearly much more interesting than anything I have seen before."

Head of Corporate Security, Fortune 50 Company

"As we rolled out a global data transformation program Siren really brought the value of centralised Data Management to life for our business domain experts. Siren's fast, intuitive Data Intelligence gave them the wow factor."

Tier 1 global pharmaceutical firm, Data Management Executive

"In law enforcement we never know what analysis and questions we are going to need to answer in the future. Siren gives us the flexibility to react as we need to as events unfold. We are very excited about the impact this has on real world investigation."

European law enforcement agency, Operations Manager

"We are building central global business process telemetry across systems, applications, process workflow and transaction flow. Siren enables that global Data Intelligence across all these related domains faster than anything else we tried."

Tier 1 Wall Street Bank